19
Apr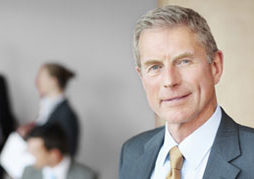 Your high profile career is important to you, but so is your sobriety. In coping with the stress of one, the other has fallen apart, and chances are it is hurting your life, your health and the people you love. There is no reason to continue suffering. Sobriety is much closer than you think. Executive drug and alcohol rehabilitation programs offer the tools you need to begin your recovery while preserving your workplace success.
Executive addiction treatment centers perform the functions of any quality rehab, but they are tailored to the lifestyle of high profile individuals, such as CEOs. The widely recognized picture of a rehabilitation facility is overcrowded rooms, noise, unpleasant surroundings, minimal amenities and a lack of individual attention. At an executive drug and alcohol treatment facility, the opposite is true. High profile individuals will find their surroundings comparable to those in a resort or a luxury hotel, but with the addition of world class physical and behavioral therapy.
It is true that the price of a private executive rehab is higher, but this is to ensure the quality of the rehabilitation experience. At low priced or government funded rehabs, treatment methods are usually not current or continually updated, staff are often not licensed, and the surroundings can hardly be called therapeutic. At an executive rehab, clients can expect the best, most current treatment possible administered by fully licensed physical and mental health professionals, all taking place in the finest of surroundings.
Perhaps most importantly to the professional executive rehab option are the ways the program is specifically created for the needs of successful working professionals. Statistically high achieving yet prone to addiction, high profile individuals require treatment that specializes in their kind of psychology. For a successful recovery, executive rehabs offer clients flexibility in scheduling to accomodate business travel or meetings, office amenities to stay connected to their work and counselling in areas that apply to highly demanding careers.